What are the different types of reinstatement works?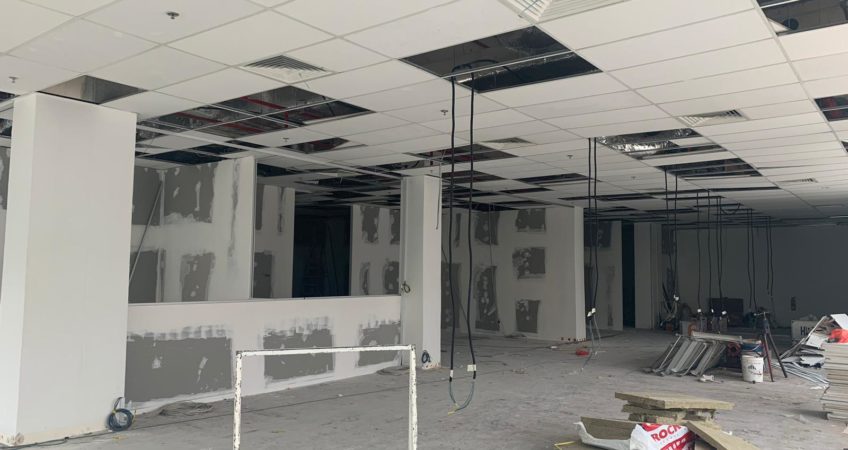 What is reinstatement works?
Reinstatement works are to revert or restore a space back to its original state. Reinstating is a common contractual requirement that a tenant has to fulfill at the end of the lease or rent. It applies generally across commercial, industrial and retail properties. In fact, office reinstatement is one of the most common reinstatement works done. Reinstatement works are often coupled with relocation, given the tight deadline, companies are advised to find professionals to complete the reinstatement works to reduce any potential delays which can be costly.
What does reinstatement works involve?
Reinstatement works include the removal of both temporary and permanent structures from electrical wiring to the dismantling of ceiling works, hacking of walls etc. It can also involve the relocation of doors, entrances, the removal of signage and removal of workstation and cubicles. Office reinstatement often involves the disposal of the furniture. Like all commercial interior design or renovation works, it can also include the usual painting works and haulage. With the number of works going on in such a short span of time, a BCA certified contractor or interior design firm which is able to professionally organize the works under proper risk management control is important. Of course, the final handover of the project has to be on time as well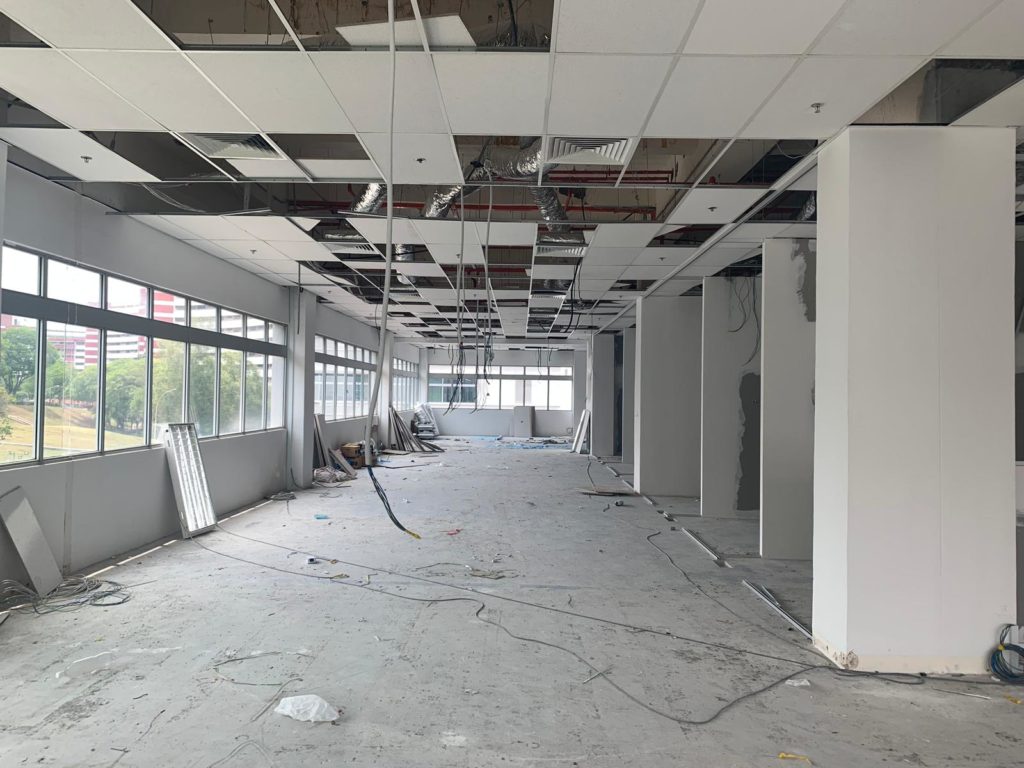 Office Reinstatement
Reinstating an office requires a team of experienced reinstatement contractors that is able to execute a project timely and safely for a smooth handover back to the landlord. Office reinstatement usually relies heavily on the removal of partitions and fixed office features as well as the dismantling of power points and data points. Office reinstatement works would also usually involve the removal and disposal of office furniture.
       Retail Reinstatement
Unlike office reinstatement, retail reinstatement would require more hacking works. This is because unlike office renovation, the retail renovation would have required extensive revamp of the interior space and more elaborate design features especially if it is located in a shopping mall. Thus, it will require the hacking of more build-in, the removal of signage, repainting etc. Moreover, if the retail reinstatement happens in a shopping mall, it would mean that the reinstatement works would need to be arranged after operating hours.
      Industrial Reinstatement
Industrial reinstatement usually includes the restoration of warehouses and other storage facilities. It usually requires extensive haulage works and removal of semi-permanent fixtures.
In a nutshell,
No matter the reinstatement works is it important to seek professional help from reliable contractors or commercial interior designers so as to have a hassle-free handover of the property to the landlord. Key indicators are to ensure that the interior designer which is spearheading the reinstatement project is CaseTrust accredited, BCA-certified, and has the relevant experience in the field of works.
At TIL Concepts, our professional team of subcontractors is led by experienced commercial interior designers who have executed numerous projects from relocation to reinstatement of commercial spaces as well as renovation of commercial spaces.
TIL Concepts is a CaseTrust accredited commercial interior design firm. We are also BCA-certified contractors, that has clinched a BizSafe3.